The Extra Nautical Mile
By your side whenever and wherever you need us.
The Extra Nautical Mile
Equipped with all the toys you'll ever need.
The Extra Nautical Mile
Keeping you operational is our priority.
The Extra Nautical Mile
Never compromising the onboard experience.
The Extra Nautical Mile
Making moments like these memorable for the right reasons.
The Extra Nautical Mile
This lady's spares were ready and waiting for her when she arrived.
The Extra Nautical Mile
Being with you every step of the way.
The Extra Nautical Mile
Carefree cruising knowing the rest is taken care of.
The Extra Nautical Mile
Knowing exactly what keeps you going.
Let us go the extra nautical mile for your yacht spares so you don't have to.
We manage all your onboard parts and components,
so you and your crew can focus on what you do best — building, operating and sailing yachts.
Making sure you never need to compromise on the onboard experience.

When you are operational​
At SYS we do so much more than supply spare or replacement parts and products to operational yachts.

As a yacht supplier that always goes the extra nautical mile, we know the similarities and differences in providing yacht parts to operational yachts and to yachts under construction.

We provide an outsourcing service allowing shipyards to focus on their core business. Building superyachts. And you as a yacht builder focus on that, we take care of the yacht provisioning and aftersales logistics.
At SYS we thrive on going that extra nautical mile. Innovating, investing and improving. To bring you products, yacht spares and services faster, further and better. Always and everywhere.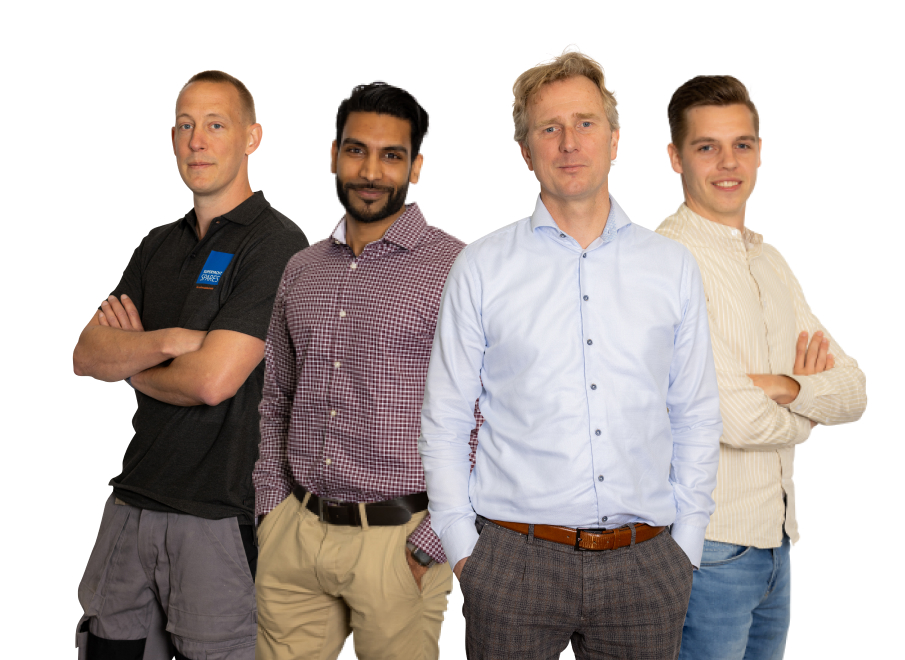 More than just Spare Parts
SYS provides complete yacht provisioning. We can supply every product — off the shelf or customised — to keep your yacht in top operation. Take a look at the product ranges we offer below.
SuperYacht Spares are a whole level above the rest in so many aspects, reliability, efficiency, knowledge and service is second to none in the Industry. The services that SYS provide save's so much time...
Dan Greer
Chief Engineer MY Barbara
I've been working with SYS for years now and can always rely on their thorough, efficient and positive service from ordering through to delivery! Everything arrives quickly, the whole process is clear and ...
Chief Stewardess - 55 m Amels
I very much appreciate the positive attitudes of everyone who works at SuperYacht Spares. I have had many odd requests and also large requests, nothing is too big to handle for SuperYacht Spares...
Diana Corell
Owner/Founder Diana Corell
The online portal provided us with real-time information on the availability of any of the ordered items. Their fast and knowledgeable service and support was a great asset and a real plus for the project...
Karl Hartmann
Director Hill Robinson Yacht Management